Community Food Pantry
Located in the Tannersville Village Hall, 1 Park Lane, Tannersville (Corner of Park Lane & Main Street).
Open Wednesdays, 1-3 pm, and Saturdays 11-1.
Items that are generally available include:
Perishable Items
Assorted breads
Milk
Eggs
Assorted Produce
Non-Perishable Items
Assorted pastas
Pasta sauce/tomato sauce
Assorted cereals
Oatmeal/grits
Canned sliced potatoes
Canned corn
Canned green beans
Canned sweet peas
Canned mixed vegetables
Canned spinach
Canned tomatoes
Canned turnip greens
Canned sliced carrots
Chef Boyardee Beef Ravioli
Chef Boyardee Spaghetti and Meatballs
Campbell's Spaghetti-Os
Canned chili
Canned lunch meat/Spam
Canned corned beef hash
Canned beef stew
Canned chicken breast/canned turkey
Canned tuna
Dried lentils/dried beans
Canned baked beans
Canned kidney beans
Canned refried beans
Canned black beans
Canned chick peas
Assorted Rice-a-Roni/Pasta-a-Roni
Boxed Idaho potatoes
Boxed mac and Cheese (families only)
Assorted Ramen
Assorted Canned souops
Evaporated Milk
Assorted puddings
Assorted packaged cookies (families only)
Single drink mixes
Assorted jarred jellies
Jarred peanut butter
Assorted canned fruit
Applesauce
Canned pumpkin
Boxed stuffing mix
Pancake mix
Maple syrup
Personal Care Products
Toothpastes
Toothbrushes
Hand soap
Shampoo
Acid reducer – Ranitidine, Calcium Carbonate
Eye decongestant – Clear Eyes
Socks
Children's diapers
Adult disposable briefs
Toilet paper
Paper towels/Napkins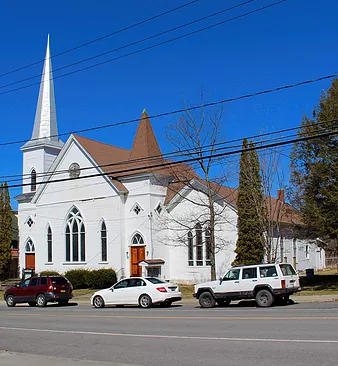 Community Garden
Since its beginning in 2011, our organic community garden continues to grow and improve. Located directly behind the church, the garden is open to all. Each year as we amend and develop the soil, our harvest increases. We are pleased to offer fresh, organic vegetables for folks to enjoy, and if anyone has time to help out by doing some weeding, we are most appreciative!
Located behind the church at 5942 Main Street, Tannersville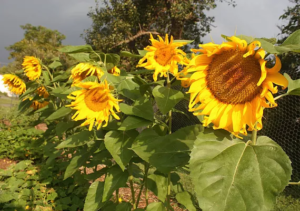 Kaaterskill Thrift Shop
Closed until further notice due to Covid-19.
Our thrift store offers donated gently used clothing, a rich variety of household items, and a holiday shop, along with a selection of books and videos – there's something for everyone in our Thrift Shop!  If you have a special need, call our office at 518-589-5787 and we will do our best to find what you need.
Located at 7889 Main Street, Hunter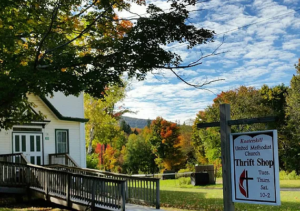 ARC Ministry – on hold during pandemic
We provide a monthly worship service for adults who are affected by intellectual and developmental disabilities at an area Day Services Program in Kingston. The congregants love to praise God through song and prayer. They are an inspiration to those who lead the service.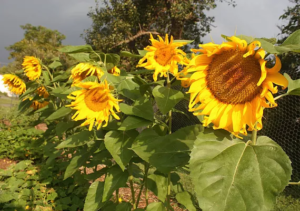 Kids Program
The Sunday School program for children of all ages is on-hold due to Covid-19.